Safety Clamp EN14420-3 (DIN DIN2817 )
Bolt type hose safety clamp
Commonly known in China: safety pipe clamp/safety clamp
English name: Safety clamps
Place of birth: Germany
Material: Brass, Aluminum, Stainless Steel
Standard: EN14420-3/DIN2817
Working pressure: PN25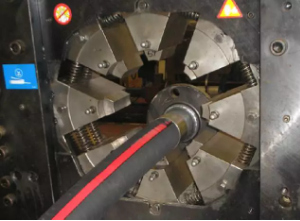 Traditional crimping machine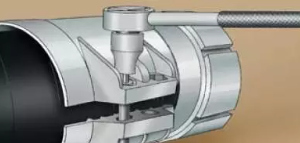 Tighten the screw with a hex wrench to press
People who often use hoses have this experience: the first place where the hose is broken is always
the position of the hose and the joint. Since we have the safety hose clamp of Winocean, we can cut
off the broken piece of softness by ourselves. Pipe, and re-install, OK, it is a new hose. This can be
quickly repaired without waste. In the small aspect, it saves the company some expenses, reduces costs,
and improves efficiency. In the larger aspect It is said to be for the country to reduce emissions and energy,
and to contribute to environmental protection.
The aluminum pipe clamp of our factory is 6082 forged + T6, and the copper pipe clamp is forged CW614N.
The mechanical properties and pressure-bearing capacity of the product fully meet the standard requirements.