Multi lug Coupling With Large Diameter TPU Layflat Hose
8'' 10'' 12'' 14'' L
arge Diameter
TPU Layflat Hose With Multi lug Coupling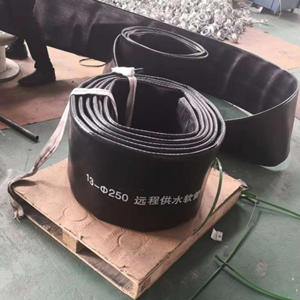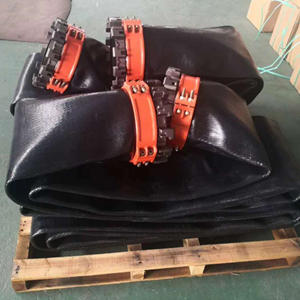 1. Structure:
This hose is made from extruded thermoplastic polyether based polyurethane (TPU) with excellent wear & tear
properties. The reinforcement is made from circular woven filament polyester yarn. Production method gives a
very strong bonding between cover and lining as well as firmly encapsulating the woven polyester.
2. Features
Lightweight and easy to handle
High Pressure rating
Good resistance to fuel and chemicals
Easy to repair and patch
Compact storage
UV Stabilised hard wearing
Supplied with copper anti-static wire for electrical continuity
Available in different colors
3. Applications
Refueling truck, rail & ship, Fuel Terminals & Depots, Bulk Fuel Distribution, Ship to Shore transfer,
Recommended for Temporarily Oil Transfer Solutions.
4. Working Temperature
-50C deg to 65C deg(-58 F deg to +85 F deg)
5. Length of per roll
Standard lengths up to 660ft (200 meters). Longer lengths available on request.