Brass Garden Hose Splitter 4 Way, Garden Y Hose Connector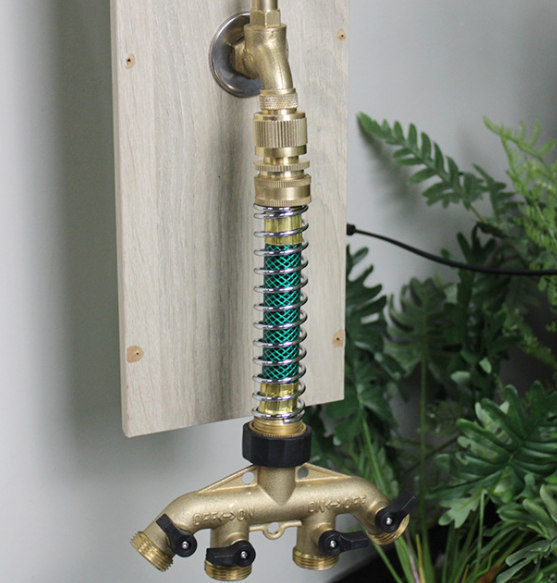 Product size: 165*80mm
Product weight: 420g
Material composition: full copper body, stainless steel ball valve and screws
Thread specification: European standard/American standard
Thread size: inlet (3/4"), outlet (3/4")
General instructions
Attach the faucet splitter to the outside tap.

As you screw the splitter to the faucet, you'll see that there's some space left and it couldn't be

fully tightened.

Add one or a couple of rubber washers to avoid leaking.

Connect two hoses to the Y hose connector of the splitter.

Open one or two valves rotating the handles.

Turn the splitter knobs to control the water flow pressure.

Turn off the water after use with the handles.